Not to brag or anything, but we just launched a new and improved website.
Like our inspired designs, it's gorgeous. Like our namesake typeface, it's simple. And, like our customer service, it's responsive.
Be sure to check in out. And while you're there, don't forget to treat yo self. After all, now's the perfect time to stock up on our long-sleeved hoodies – before you catch your death of cold. And don't forget to give our haus blend coffee a try. It's delicious on its own or with a little tipple.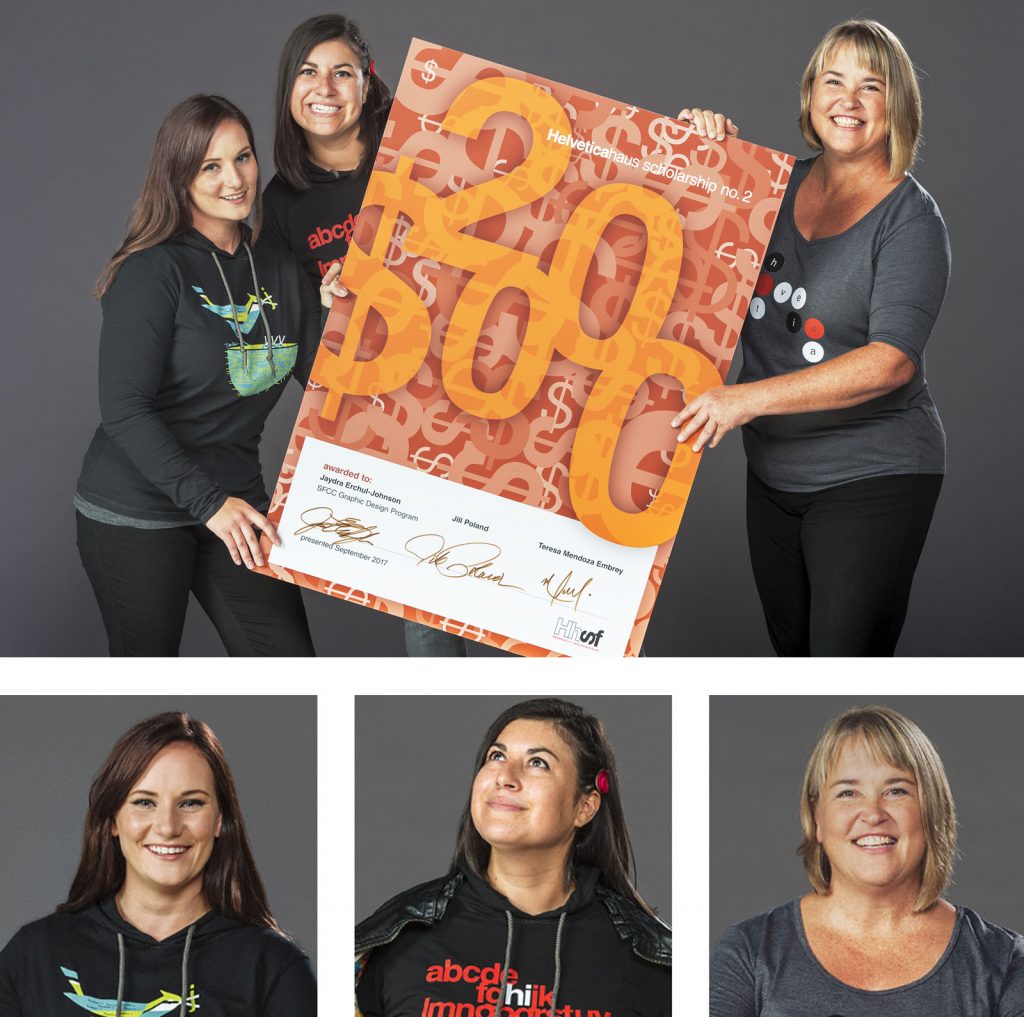 Oh – and did you hear?
Our selection committee chose not one, not two, but three winners of the 2017-18 Helveticahaus scholarship, awarded annually to select students earning graphic design degrees at Spokane Falls Community College. Jaydra Erchul-Johnson collected $1,000; Teresa Mendoza Embrey and Jill Poland took home $500 each. Congratulations, ladies. You deserve it!
---
Want the latest Hh news delivered straight to your inbox? Of course you do. Fill out the simple form below.