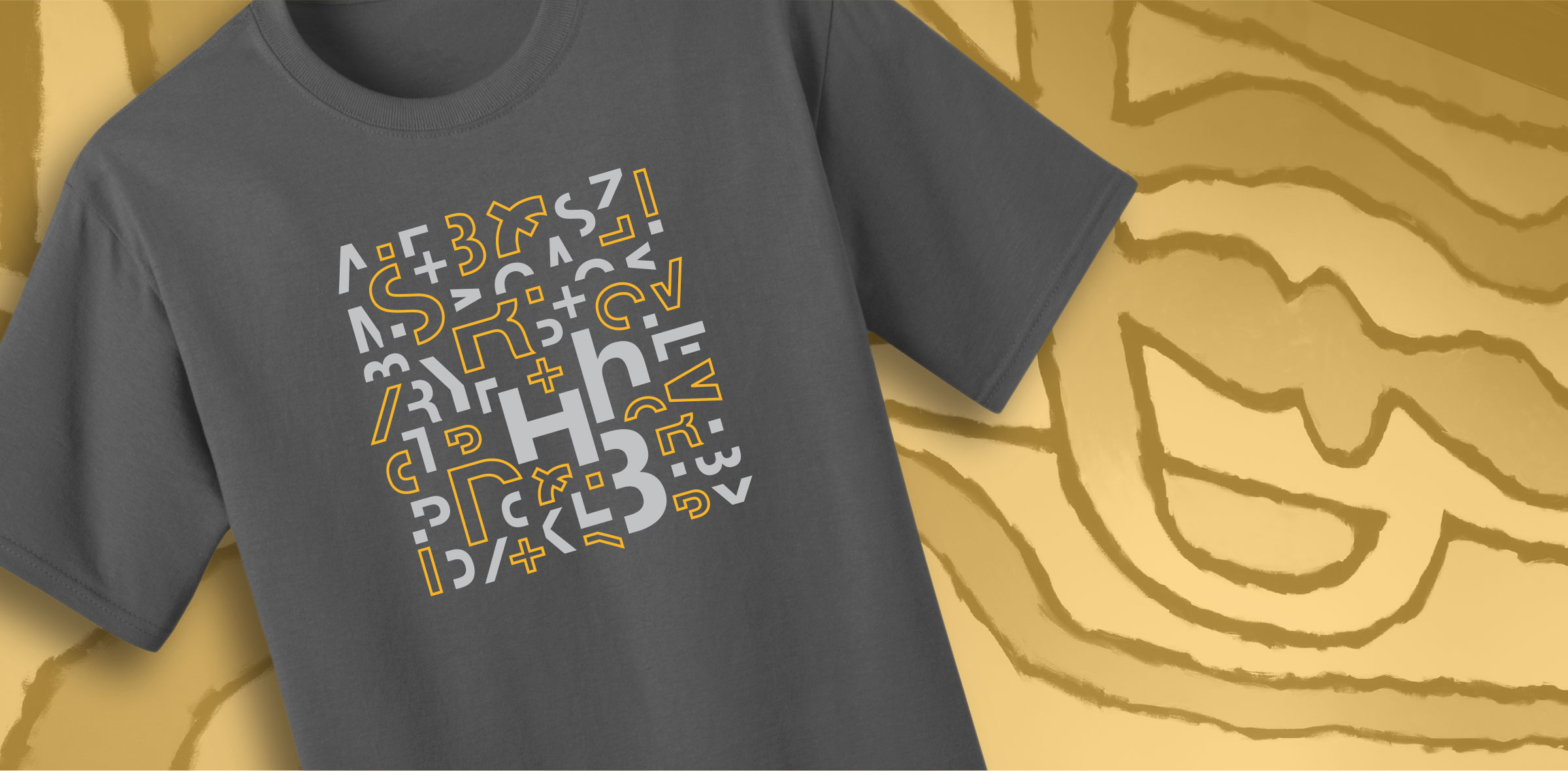 Now Available: Artist Series no. 5!
"Someday," says Haley Anderson, "I hope to have my own line of ampersands."
Go ahead. Laugh. But we think that day is coming.
Meanwhile, Haley's been busy working as a graphic designer at Seattle's Studio SC, being featured in Communication Arts, and designing our very own Artist Series no. 5 Tts, available in the store right now.
Haley's design was inspired by the late Harold Balazs – one of the Inland Northwest's most renowned artists and a consummate maker of stuff. (Harold's artist statement? "Making stuff is better than not making stuff.")
"Harold's spunky, funky works always left a smile on my face," she says."I wanted to make something playful that would capture the energetic side of the font – so why not make some alphabet soup?"
We're pretty certain Harold would approve.
By the way, if you're wondering about Artist Series nos. 1-4, you should know that a handful of these limited-edition Tts are still available. So if you're one of those weirdo completist types, you're going to want to fill out your collection today. And there's no better time than right now, because EVERYTHING IN THE STORE* IS 30% OFF!!!
*Well…almost everything. Our delicious haus blend coffee is still regular price. And still worth every penny.
---
Want the latest Hh news delivered straight to your inbox? Of course you do. Fill out the simple form below.