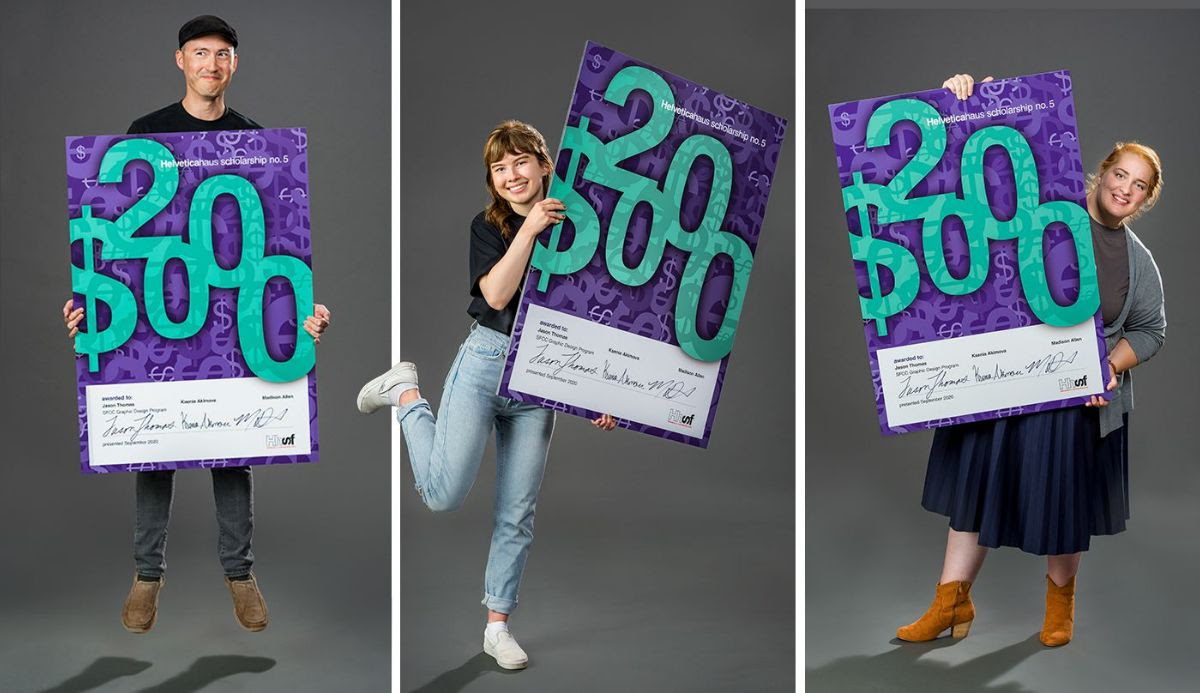 Jason &
Ksenia &
Madison &
$2000.
See these fresh-faced students full of hope and promise? Take a good look – before their spirits are broken and their confidence destroyed. (Kidding! Everything is going to be perfect!)
This is where your money goes when you buy from Helveticahaus: to students like Jason Thomas (left), Ksenia "Susha" Akimova (center), and Madison Allen (right), recipients of the 2020 Helveticahaus design scholarship.
They're the next generation of graphic designers, and honestly, we couldn't be more proud – or more excited for the future. And who couldn't use a little more excitement after this excruciating year?
So join us in congratulating our ninth, tenth, and eleventh scholarship winners. We think they're going places.
P.S. Want to fund the next Hh scholarship winner? Buy something cool.
---
Want the latest Hh news delivered straight to your inbox? Of course you do. Fill out the simple form below.