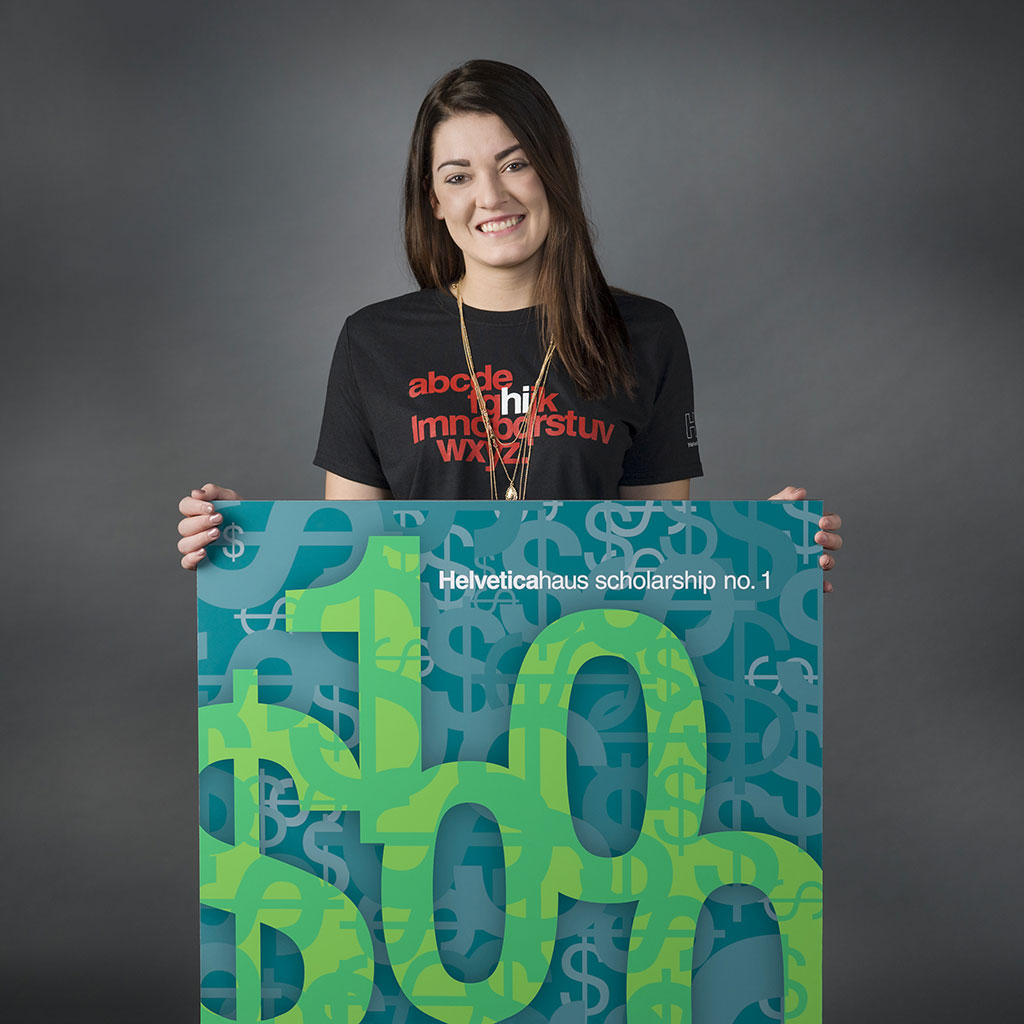 And the recipient of the first annual – not to mention highly coveted – Helveticahaus scholarship goes to…
Isabel Heisler!
Isabel, who hails from Londrina, Brazil, found herself in Spokane almost by accident. Not happy with the quality of education she was getting studying journalism back home, she Googled "communications schools," which sent her to Moody Bible Institute in Chicago. But the Chicago campus was full, so she ended up at the Spokane campus. An opportunity to design wedding invitations for some friends made her realize she had a knack for design, which naturally led her to SFCC – alma mater of Helveticahaus' founders, CK and Linda Anderson.
According to the selection committee, every one of the applicants was thoughtful, talented, and smart. But Isabel's commitment to furthering her education stood out. "It was easy to invest in someone like her," said a spokesman.
Congratulations, Isabel.
Oh, and first-year students? Watch this space for your opportunity to win for the 2017–18 academic year.
---
Want the latest Hh news delivered straight to your inbox? Of course you do. Fill out the simple form below.