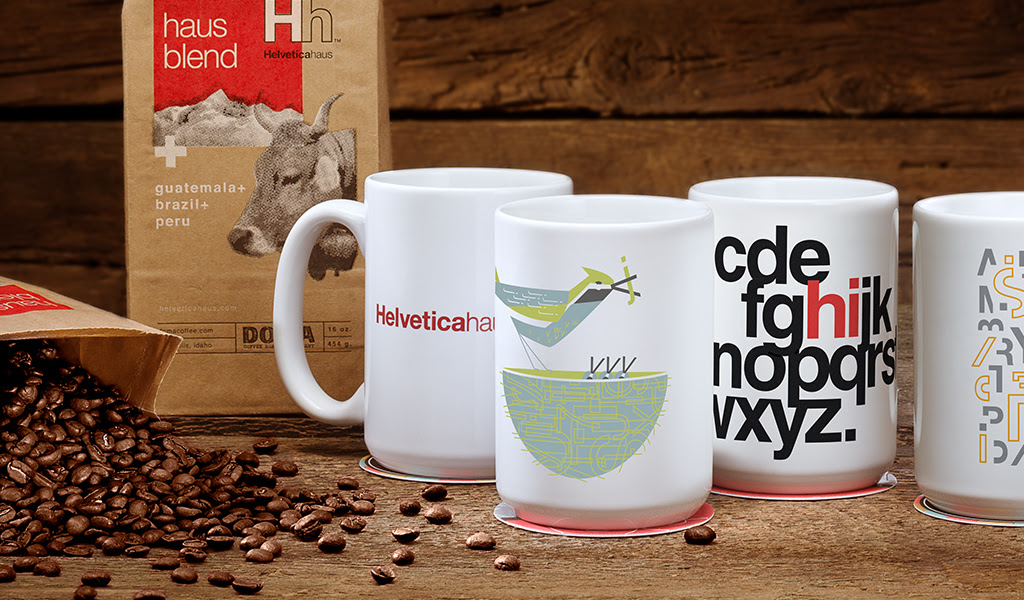 The Vessel of the People for the Nectar of the Gods
"I'm concerned," writes Hh customer Stevie N. (probably not her real name) "that I don't own a mug worthy of your Haus Blend coffee. Surely this delicious elixir warrants a vessel designed with care so as to ensure maximum enjoyment."
We couldn't agree more. So we created one for that very purpose.
Behold: the new Haus Mug. White ceramic with a generous 14-oz. capacity, it features a unisex handle engineered to work equally well for both lefties and normal people. Its perfect cylindrical shape guarantees proper flow and delivery rate of your favorite beverage. And best of all, it comes in seven of our most popular designs – so you can signal to the world your superior taste in type while enjoying a superior-tasting coffee.
And not that this is our area of expertise, but we're guessing it'd make the perfect gift this holiday season. You know, like pretty much everything we sell.
---
Want the latest Hh news delivered straight to your inbox? Of course you do. Fill out the simple form below.