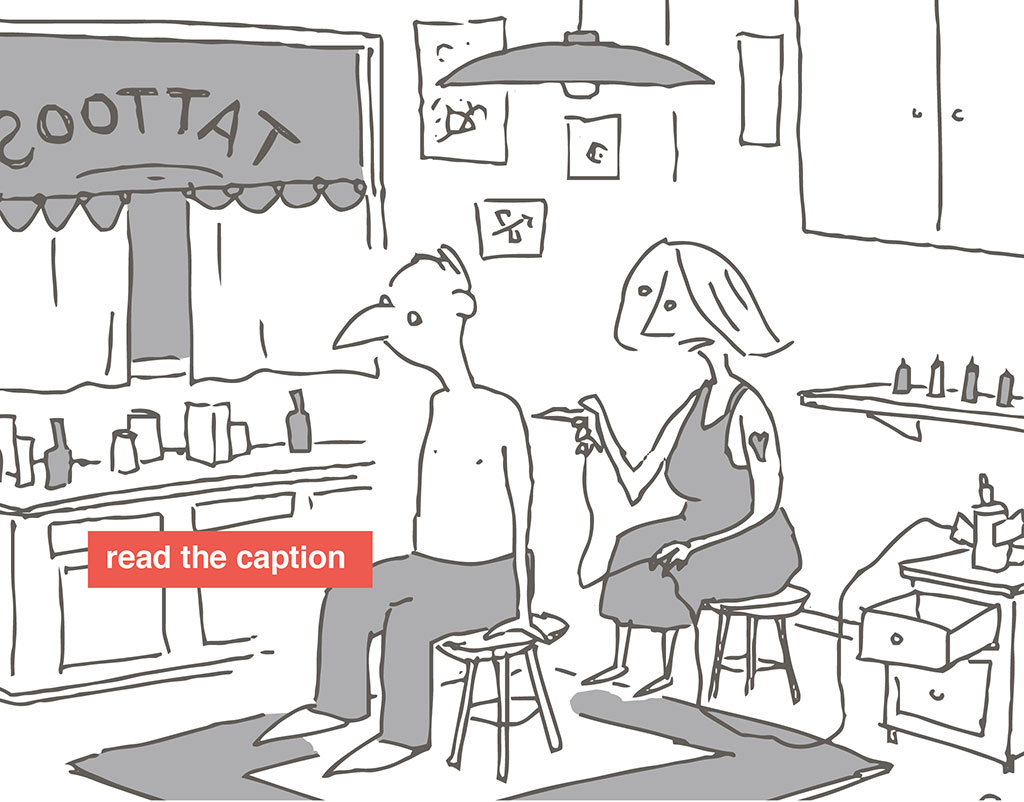 Just in time for the holidays, we teamed up with Spokane cartoonist, chess champion, and all-around nice guy David Rowles on a series of four exquisitely produced notecards, each of which features a unique Helvetica-inspired cartoon.
They're fun, they're witty, they're perfect for every occasion – and for every person you know.
Like that impossible-to-please typophile who thinks the world would be a much better place if street signs were more appropriately kerned. Or that guy in accounting who thinks "sans serif" is a font. Heck – even your mom, who still has no idea what you do for a living, would appreciate the gesture.
These 6″ x 4½" beauties are not only hilarious, but also letterpress-printed in two colors on 100-lb. Classic Crest Eggshell Solar White Cover. And they come with matching Red Jupiter Metallic A6 envelopes.
Get yours now, while the jokes are still fresh.
---
Want the latest Hh news delivered straight to your inbox? Of course you do. Fill out the simple form below.