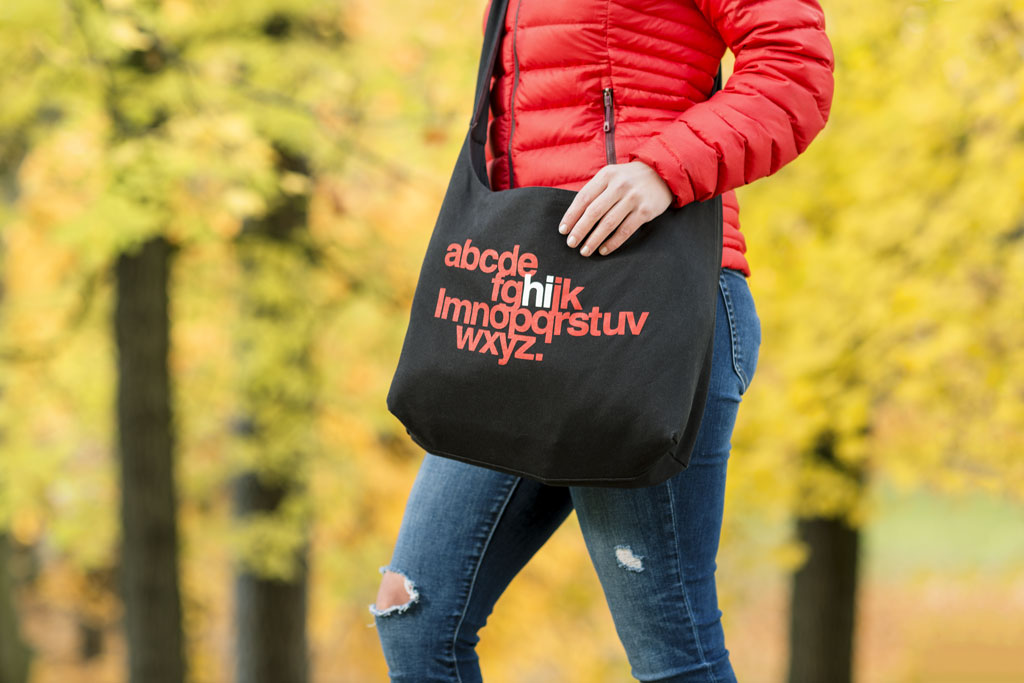 You've waited. Put it off to the last possible minute. Procrastinated so hard that you're almost to the point of having to finish your Christmas shopping at 7-11. Hope your nephew likes Maple Pancake Sausage Rollers.
We're not here to judge. We're here to help.
No matter who's on your list this year, we have the perfect gift at the perfect price – like our brand-new canvas cross-body tote, the season's must-have accessory for your hot yoga class.
And did you know that every penny of your purchase goes to fund scholarships for local design students? With Helveticahaus, you're not just buying a Christmas present; you're helping to fund someone's education. Feel better about yourself now?
Best of all, our proprietors have made darn sure that someone will be here till late on Friday, December 23 if you need to pick up your order. So really, folks, you have absolutely no excuses anymore.
We're a lot more than an apparel shop now. In the last year alone, we've added coffee, mini-posters, notecards, and some sweet, sweet decals – each with the keen design sensibility you've come to expect. Heck, there's even some free stuff. Start shopping today!
---
Want the latest Hh news delivered straight to your inbox? Of course you do. Fill out the simple form below.