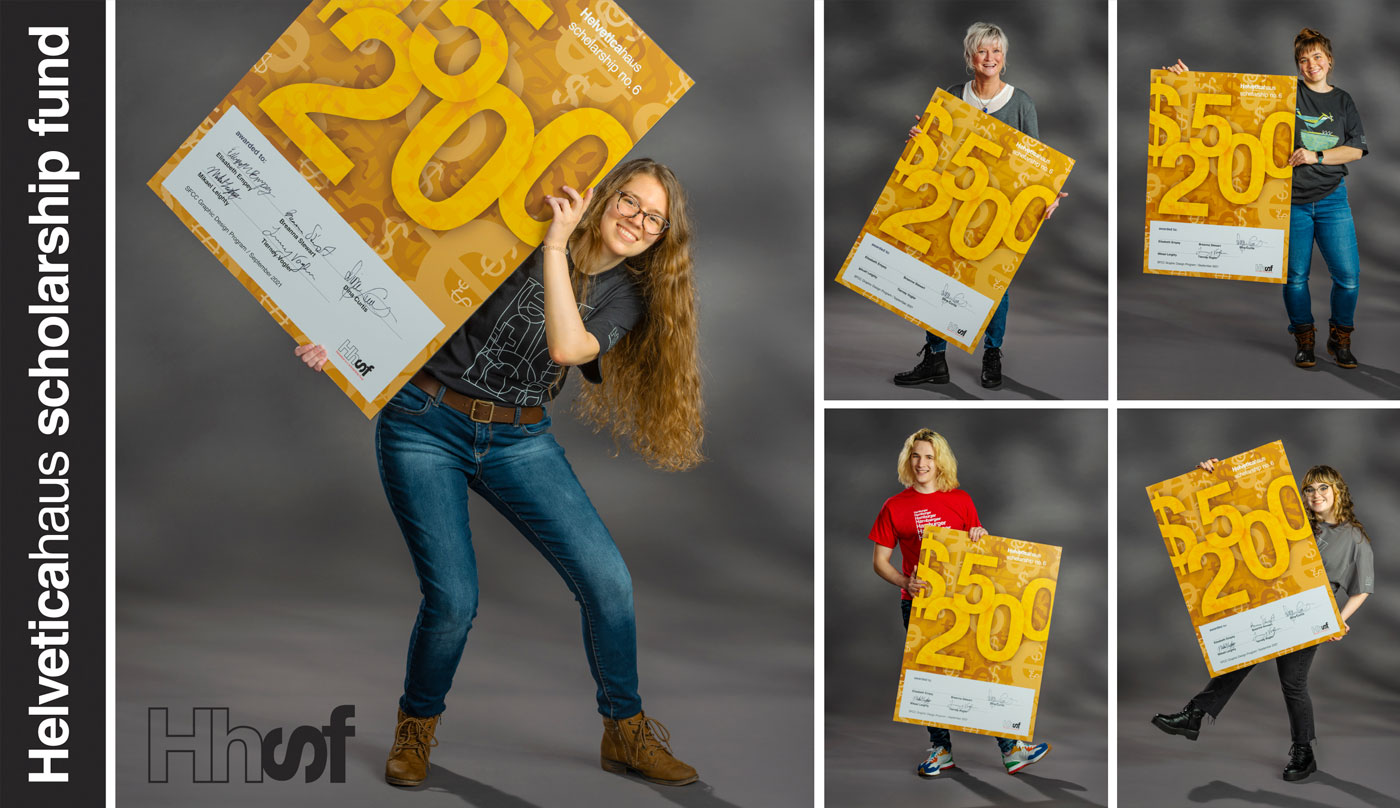 When CK and Linda Anderson founded Helveticahaus in 2015, it wasn't just about showcasing "the most revered font in the world." That, it turns out, was just an excuse: to do the more important work of inspiring design students throughout the Inland Northwest. And within a year, proceeds from merchandise sales had funded the first graphic design scholarship at the founders' alma mater: Spokane Falls Community College.
The tradition continues in 2021 with the awarding of $2,500 in scholarships to SFCC students Dina Curtis, Elisabeth Empey, Mikael Leighty, Breanna Stewart, and Tierney Vogler.
Five winners?
"We received not only the highest number of applicants this year," explains Linda Anderson, "but also the strongest, in terms of skill and ability, we've ever seen. Every one of them is a standout student." At least two of the winners will be transferring to EWU's visual communication design program to continue their studies.
P.S. Want to fund the next Hh scholarship winner? Buy something cool.
---
Want the latest Hh news delivered straight to your inbox? Of course you do. Fill out the simple form below.